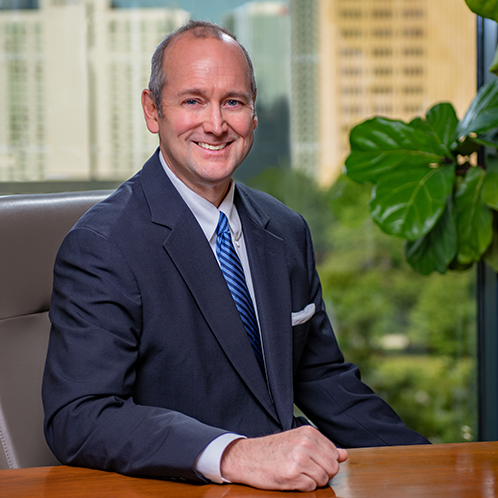 Of Counsel
Phone: 404-365-4516
Fax: 404-364-3138
MPickett@mmatllaw.com
Mark L. Pickett focuses his practice on the defense of complex litigation representing some of the country's largest insurance, retail, trucking and construction companies.  With over 25 years of experience, Mr. Pickett defends large claims and provides a hands-on approach that includes immediate on-site investigation of catastrophic accidents as well as the ability to relate to and communicate effectively with company representatives at all levels.  He has a thorough and practical understanding of the legal and regulatory issues governing those industries and his ability to explain complex matters in simple understandable terms has brought success in resolving hundreds of disputes and trying dozens of cases to jury verdicts.  He is also a ten-year member of the Trucking Insurance Defense Association and a Certified Mediator in the state of Georgia.
Born in Montgomery, Alabama in 1964, Mr. Pickett earned a Bachelor of Science degree in 1986 and his Juris Doctorate degree in 1990, from Vanderbilt University. He was admitted to the South Carolina Bar in 1991 and the Georgia Bar in 1995.  He served as a judicial clerk to the Honorable Jean Hoefer Toal of the Supreme Court of South Carolina, as a prosecuting attorney for the Fifth Judicial Circuit of South Carolina and as trial counsel for the South Carolina Department of Social Services before entering private practice.
He is admitted to practice in the Eleventh Circuit Court of Appeals, United States District Court for the Northern District of Georgia, United States District Court for the Middle District of Georgia, United States District Court for the Southern District of Georgia, and all state appellate and trial courts in Georgia and South Carolina.
Vanderbilt University Law School, J.D., 1990
Vanderbilt University, B.S., 1986
U.S. Court of Appeals 11th Circuit
U.S. District Court Northern District of Georgia
U.S. District Court Middle District of Georgia
U.S. District Court Southern District of Georgia
Supreme Court of Georgia
Court of Appeals of Georgia
Supreme Court of South Carolina
Court of Appeals of South Carolina
State Bar of Georgia
State Bar of South Carolina
Trucking Industry Defense Association